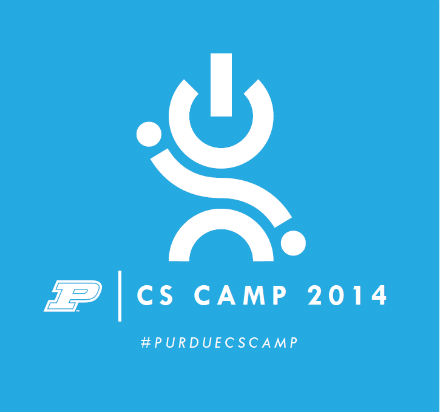 Purdue University is pleased to announce their Adventures in Computer Science summer camps for 2014. For the first time in many years, the opportunity for CS summer camp has been extended to both middle school and high school aged students. These camps continue a 17 year tradition of excellent computer science education at Purdue University. No previous experience with computer programming is necessary.
Rising middle school students (those entering grades 6-8 in Fall of 2014) will engage in programming, systems programming, and app development in a week-long overnight camp experience on the campus of Purdue University.
Students entering grades 9-11 in Fall of 2014 are invited to spend a week learning about the latest in computer security and defense tactics. In addition to learning some Python programming, students will also interact with a variety of operating systems, information security strategies, and receive instruction in conjunction with Purdue's world-class security center (CERIAS).
For more information, see the attached brochure or follow the links below:
https://www.cs.purdue.edu/outreach/programs/adventures-in-cs.html
http://www.conf.purdue.edu/msadventures
http://www.conf.purdue.edu/hsadventures
Questions should be directed to Mr. Phil Sands (psands@purdue.edu), 765-494-7802